I wanted to share with you some of my baking hacks and favorite tools in the kitchen!
This one is for mess free cupcakes! And excitedly, showcases my first video.
Have you ever made a big mess in the kitchen trying to pour cupcake batter into your baking cups?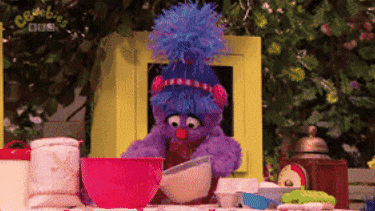 Well, I have a solution for you!
My old method involved using an ice cream scoop to put batter in the cups. This is still a good method, but you have to spend time scraping the bottom of the scoop of excess batter so that it doesn't drip. And let's be honest, at some point you're going to tire of that and you're going to play a daring game of "can I get this scoop of batter over to the cupcake cup before it drips?" - the answer is, most of the time - no.
Watch this quick video to see how I do it now!
It's my first video ever, so baby steps. You don't hear my voice or see my face haha
So here's what I'm trying to show you:
- Use spatulas/scrapers that don't come apart. Scrapers that are one piece are so much sturdier and easier to clean. You don't get gunk stuck in between the pieces.
- I am using a Pampered Chef Skinny Scraper. Its slim design helps you get into narrow spaces - like when you need to get every bit of Nutella out of the container ;)
It is all one piece and won't come apart, split, stain, burn, melt or crack. Dishwasher safe too!
- My batter is in a Pampered Chef Batter Bowl. So easy to handle and maneuver. Has a lid for when you need to freeze extra batter!
- Pour batter into cups, fill about halfway or according to your recipe, use the scraper to stop flow, and voila! Mess free filled cups!
If you want to learn more about the Pampered Chef items I used, here are some links:
https://www.pamperedchef.ca/pws/sng/shop/Cookware/Cookware+Utensils/Skinny+Scraper/1655
https://www.pamperedchef.ca/pws/sng/shop/Storage+%26+Organization/Food+Storage/Classic+Batter+Bowl/2431
I started using Pampered Chef a few years ago and now I'm hooked!
So much so that I became a consultant.
These are my other favourite items that I use in my kitchen all the time!
These guys are Measure All Cups! Comes in 3 sizes, and measures both dry goods and liquids! No more digging through your drawers for your different measuring cups and spoons, and less dishes!
And these are called Herb Freezing Trays, except I use them for milk! Each cavity holds 1.5 tablespoons, so I know how much product I'm getting each time. I also love that they're silicone, so the frozen discs can be easily popped out. I hated struggling with traditional ice trays before!
https://www.pamperedchef.ca/shop/Bakeware/Mixing+%26+Measuring/Measure-All+Cup/2225
https://www.pamperedchef.ca/shop/Cook%27s+Tools/Herb+%26+Garlic/Herb+Freezing+Tray+Set/1539
If you're curious about Pampered Chef, please give me a shout. I'm happy to help!